Announcements
-We're playing BLACKOUT BINGO THIS MONTH! Grab a Bingo sheet and play with us! First one to hit blackout during the month of April wins an awesome prize.
-Come out and support CFNCS athletes at the WODS of Thunder competition on Saturday, April 29th! Mark your calendars.
-Social outing at Bristol Brewery at Ivywild on Saturday, 4/22 @ 6pm. SEE YOU THERE!
CrossFit NCS – CrossFit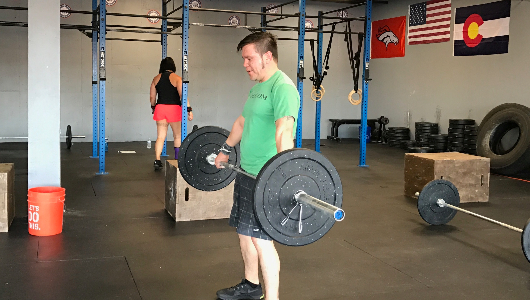 Warm-up
Parking Lot Run
Individual Warm Up

2 Rounds

10 Single Leg Bridge

10 PVC Good morning
Group Line Drills
Metcon
Metcon (Time)
In teams of 2:
Row 250 Cal for Time
While one partner rows, the other completes the following then switch:
10 KB Swings 53/35

100′ MedBall Carry 20/14

10 Push Up
20 min time cap
Accessory Work
Tabata

Even – Plank

Odd – Crunches
2×8 Barbell Curl (add weight as desired)