Announcements
-Holiday Party – Friday, 12/15 @ 6:15pm. Potluck + White Elephant Gift Exchange ($20 limit).
-Gym Improvement Days – we would LOVE all your help! Friday, 12/29 @ 3p-7p and Saturday, 12/30 from 10a-3p.
-Personal Coaching is now available at a discounted rate for a limited time.
CrossFit NCS – CrossFit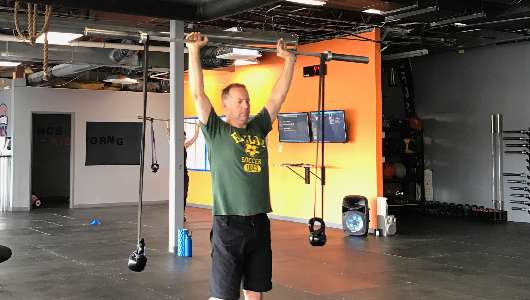 Warm-up
1:00 on bike or rower
PVC Pass Through x 10

PVC Good Morning x 10

PVC OHS x 10
Spend 3 x :20 in deep squat against vertical pole
Shoulder Prep:

I, T, W

Banded Face pull
Barbell Prep (8 of each):

Deadlift

Front Squat

-rest-

Hang Power Muscle Clean

Hang Power Clean
Skill / Strength
Hang Power Clean (3-3-3-3-3-3-3)
*look to get several rounds at or above 80%.

**increase weight only with perfect technique. We commonly see the feet move too far out or a failed catch (elbows don't come around the bar) when the weight is getting too heavy. If this is happening to you, work on your "leg drive" and overall technique before adding weight.