CrossFit NCS – CrossFit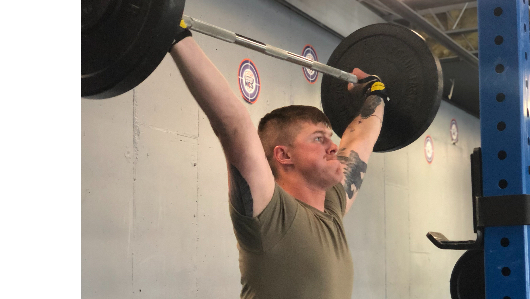 Warm-up
30 Seconds

Easy Single Unders

Toe Touch to Reach Overhead

Front Plank
Faster Single Unders

Down Dog

Ride Side Plank
Higher Single Unders

Up Dog

Left Side Plank
Barbell Warmup

5 Good Mornings

5 Back Squats

5 Elbow Rotations

5 Strict Presses

5 Stiff Legged Deadlifts

5 Front Squats
Skill / Strength
Deadlift (EOMOM 12 x 1)
Athletes may increase weight each round.
Metcon
Metcon (Time)
On the 3:00 x 5 Rounds:

15 AbMat Sit-Ups

30 Double Unders

15 AbMat Sit-Ups

5 Deadlifts
Athletes may load any desired weight on bar but may NOT change during metcon. Slowest round will be recorded. Ideally, athletes will have 0:30 – 1:00 rest between rounds.